Low cost, non-exam life insurance for any pre-existing condition!!!
Children's Whole Life Insurance
Call Us
404.233.FLIG
Mon-Fri 8am - 9pm EST​​
What Our Agents Have to Say

The FLIG calculator is, by far, the best quoting tool available in the business. It has literally changed the way I'm able to do business!


-Terry H

,
The perfect time to introduce your clients to other products in your portfolio is right after you've completed the final expense sale and the easiest cross selling opportunity in the final expense market place is a life insurance policy that will cover their grandchildren. Since your clients have already purchased life insurance from you, we know they understand the importance of this product. The opportunity to provide this same value for their grandchildren will appeal to many final expense clients. The prices for this product are very affordable and even your lowest income clients will not be intimidated by the cost of children's whole life insurance. In fact, the prices are so affordable that most will cover multiple grandchildren. The death benefit is of course at the core of a life insurance policy, but the cash value, which can be used for any reason such as college tuition is also a great selling point. Grandparents want to leave legacies to help secure the futures of their kids and grandkids, and when you introduce the policies that are part of our "HeadStart" plan you provide the perfect vehicle to help make that possible.
​
The financial result of your typical final expense appointment will be greatly affected by the sale of a children's whole life policy. The average children's sale will contain 4 grandchildren on a single application and have a monthly premium of $20. That is an annual premium of $240, which is 40% of the average annual premium of $600 for a final expense policy. Expect 40% or more of your final expense clients to buy these plans when you present it immediately after they purchased policy for themselves.

​​

​​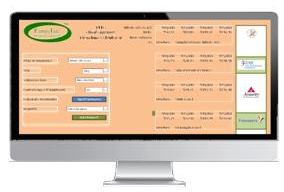 LIFE INSURANCE QUOTE​
MEDICARE QUOTE
CRITICAL ILLNESS QUOTE
Affordable Life Insurance